Hawai'i Island is open! And we know what you're thinking … Great, but to who? And to what extent? Well, today we'll look at the latest info from Hawai'i County and the Hawai'i State Department of Health on COVID-19 testing for travelers, vaccine cards, and mandatory self-quarantine.
Read on to find out what you need to know about planning your upcoming trip to the Big Island!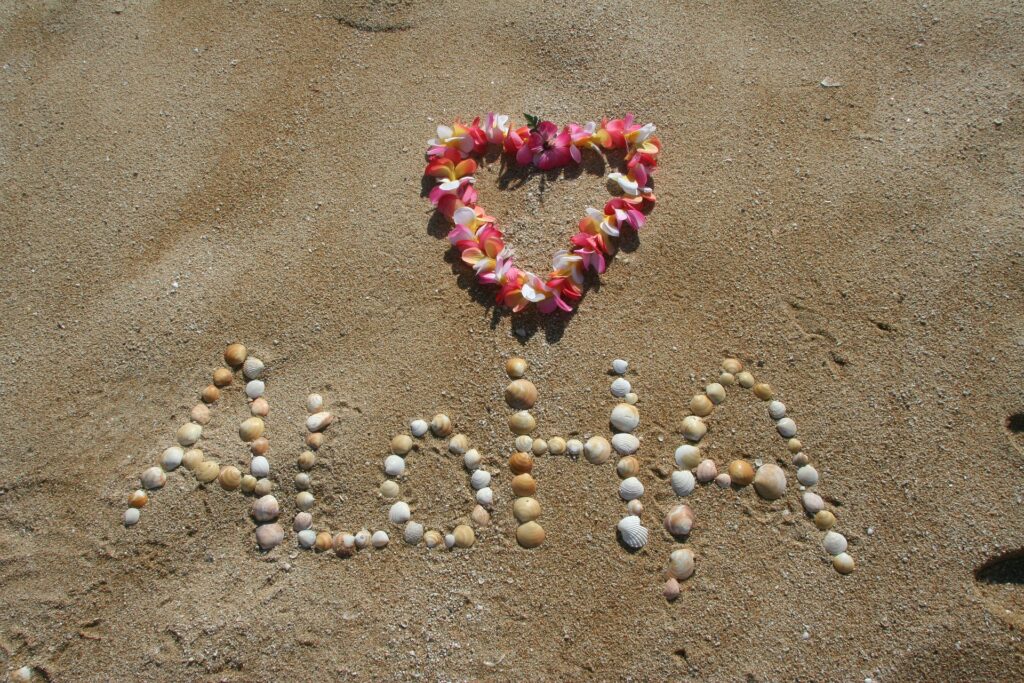 Updated Safety Tips for Travelling to Hawai'i Island
Here's what ALL travelers need to know:
If you're traveling to Hawai'i Island, then you must have a negative COVID-19 test result prior to beginning the final leg of your trip to the island.
No negative test result before departure = Mandatory quarantine upon arrival.
We know you don't want to spend your time on the island in quarantine, so be sure to get your test and print the results out before your departure. Have the hard copy handy when arriving in Hawai'i. Or better yet, upload your negative test results onto the Safe Travels' website prior to departure.
Here's what that means for Trans-Pacific travelers:
At this time, the State of Hawai'i is not allowing fully vaccinated, domestic Trans-Pacific travelers to bypass the quarantine, but hopes are high that a vaccine passport program will be open to Trans-Pacific travelers from out-of-state after the Fourth of July weekend, and for international travelers after Labor Day.
If you are a domestic, Trans-Pacific traveler headed to the Big Island, the Hawai'i State Department of Health strongly suggests that you take a pre-travel, COVID-19 test from a trusted testing and travel partner before the final leg of your trip to Hawai'i.
No confirmed negative COVID-19 test within 72 hours of departure = Mandatory 10-day quarantine upon arrival.
Here's what interisland travelers need to know:
As of May 11th, the State of Hawai'i transitioned to its new interisland vaccine exemption program for interisland travelers who are fully vaccinated. Otherwise known as the vaccine passport program, it enables anyone who has received their vaccine shots in the State of Hawai'i to bypass COVID testing and quarantine rules when travelling between the Hawaiian Islands.
In other words, if you have not been fully vaccinated at a clinic on a Hawaiian island, you are NOT eligible to participate in the vaccine passport program.
As for those of you who have had your vaccine in the State of Hawai'i, be ready to provide proof of your vaccination and make sure that the final COVID-19 vaccination date is at least two weeks prior to your arrival on the Big Island.
Here's how that might look if you are planning a flight from Honolulu to Hilo, en route to Volcano:
Before you depart, you'll create an account on Hawaii's Safe Travels website. You will need to have a valid interisland flight booked and provide the information on one or more of your upcoming trips. Next, a recent photo of you will need to be uploaded and your VAMS vaccination card will need to be scanned and saved to your account. After all of the above are submitted, your account profile will be complete and you will receive a QR code.
After landing in Hilo, you'll likely wait in line to show your QR code as vaccination proof. You may notice other travelers presenting their physical vaccination card as proof if they didn't have an opportunity to upload it to the Safe Travels' site.
If you've uploaded an image of your COVID vaccination card to the Safe Travels' website, then the attendant will be able to pull it up on their mobile device after scanning your QR code. In most cases, they will then review the image thoroughly, verifying authenticity and dates before giving you the go-ahead to exit.
Safe Options for Your Hawai'i Vacation
Here on Hawai'i Island, the health and safety of everyone is the highest priority, which may explain why Hawai'i has experienced a relatively low amount of COVID cases in comparison to the rest of the country. And why the Big Island has one of the slowest rates of virus transmission of any state in the U.S.
At Volcano Heritage Cottages, we are constantly monitoring the COVID-19 situation, its impact on travel to Hawai'i, and its effect on our community to ensure the safety of all. If you're planning to travel to Hawai'i during the ongoing pandemic (as a visitor or kamaʻāina), please kokua (help) our island remain such a special place… and one of the safest locations in the world by respecting pandemic-related regulations, including wearing a mask in public places per the State of Hawaii's current mandate.
For the most official, up-to-date travel information, consult the links below before your visit:
You can also visit Hawai'i Mandatory Travel & Health page to create a Safe Travels account and fill out the application or visit Safe Travels Hawai'i for more information.
A Safe, Comfortable Vacation Rental
Here on the Big Island, there is an abundance of safe opportunities to enjoy wide-open spaces, relax outside in nature, explore beautiful beaches and parks off the beaten path, and of course experience the majesty of the Kilauea Volcano!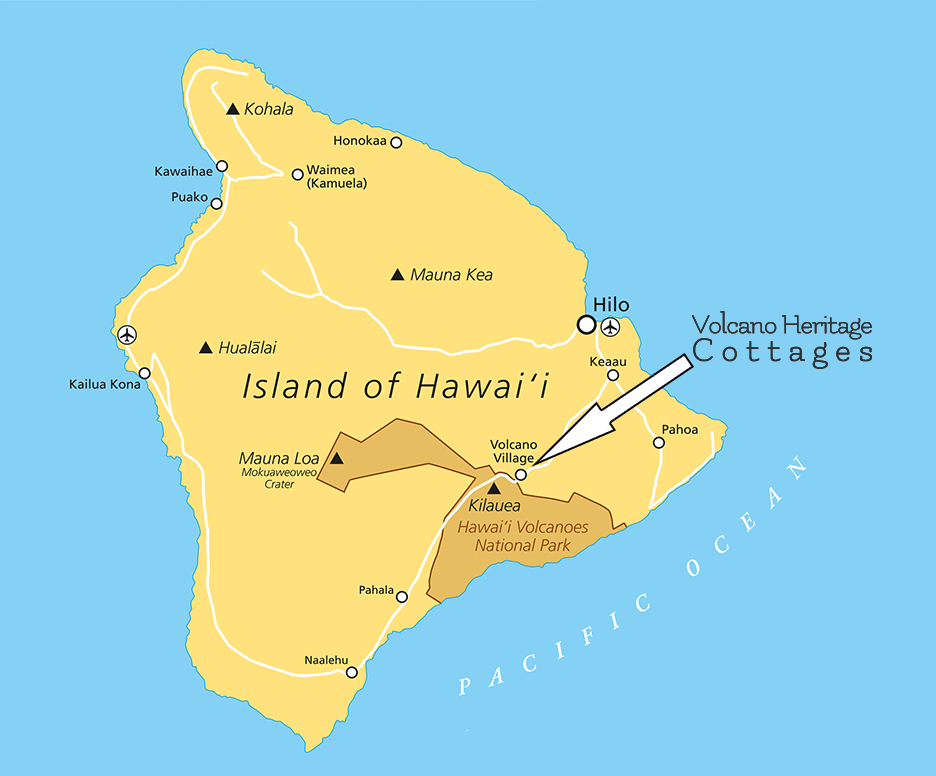 Volcano Heritage Cottages offers contact-free self check-in. We follow industry standards for COVID-19 cleaning protocols as outlined by the CDC, and allow 48 hours between guest visits.
We look forward to hosting our friends traveling interisland from Maui, Oahu, Molokai, Kauai, and beyond! When you visit Tutu's Place or the Ola'a House, you have the entire vacation rental to yourself, so you can physically distance safely and comfortably.
For more information on our two charming vacation rentals, located in the heart of Volcano Village, visit The Cottages page.