An ode to green (sand)
St. Patrick's Day is just around the corner and it's the perfect time of year to celebrate a few of our favorite green things!
Here on Hawai'i Island, we're fortunate to live with a lot of green all year round, from the honu (Hawaiian green sea turtle) and the geckos, to green palm trees, monstera leaves, and fern fronds. We even have a beach with green sand!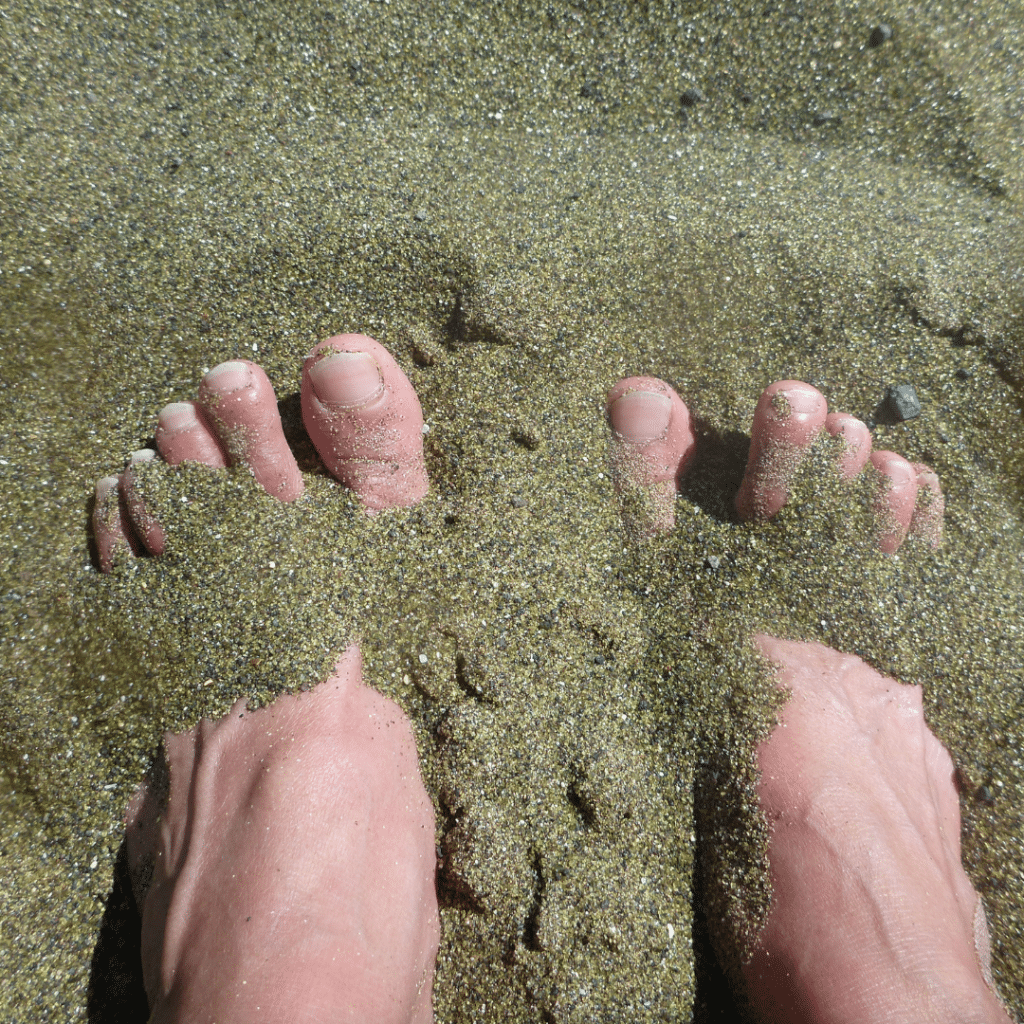 The Magic of Papakōlea Beach
A mere 52 miles from our vacation rentals in Volcano, Hawaii is Papakōlea Beach (named after the kōlea bird that's made a habit of hanging out behind the beach). Known casually as Green Sand Beach, the beach is found in Mahana Bay near the southernmost point of Hawai'i Island. And as one of only two green sand beaches found in the U.S., it is a rather popular destination for Big Island visitors who are up for a hike.
Green Sand Beach is located in a bay hemmed in by Pu'u Mahana, a cinder cone formed more than 49,000 years ago by an erupting Mauna Loa. The cinder cone has partially collapsed since Mauna Loa's last eruption, and its exposure to the ocean has led to some degree of erosion.
The eroding cinder cone is rich in olivine, a common mineral in Hawaii's lava. Since olivine is denser and more tenacious than the ash fragments and the sand from lava rocks, it isn't as likely to wash out to sea with the other volcanic sand. Instead, it builds up on the beach, where it sparkles like a gem. You could say olivine's nickname as the Hawaiian Diamond is well-earned!
For now, the cinder cone's steady erosion provides the beach a consistent supply of grains of green sand, but eventually the cone will erode away completely, leaving Papakōlea Beach with ordinary sand. If you're visiting the beach, please don't speed up the process by taking green sand home with you!
The Trek to see Hawaiian Diamonds
Many beaches worth visiting on Hawai'i Island are off the beaten path, and Green Sand Beach is no exception. Before you begin your adventure, be sure you have plenty of food, water, and sunscreen. We also recommend shoes that can handle a hike and a bag for garbage. When you get to the beach and see the lack of shade, and absence of facilities or places to buy food or beverages, you'll be glad you came prepared.
Once you've packed the Papakōlea essentials, you're ready to head south on Highway 11 out of Volcano Village. Between mile markers 69 and 70, you'll turn left onto South Point Road. Continue for about 8 miles until the end, where you'll head left toward the sign for Green Sand Beach. This is the recommended area to park and begin your hike (note that there is no charge to park or to visit the beach)!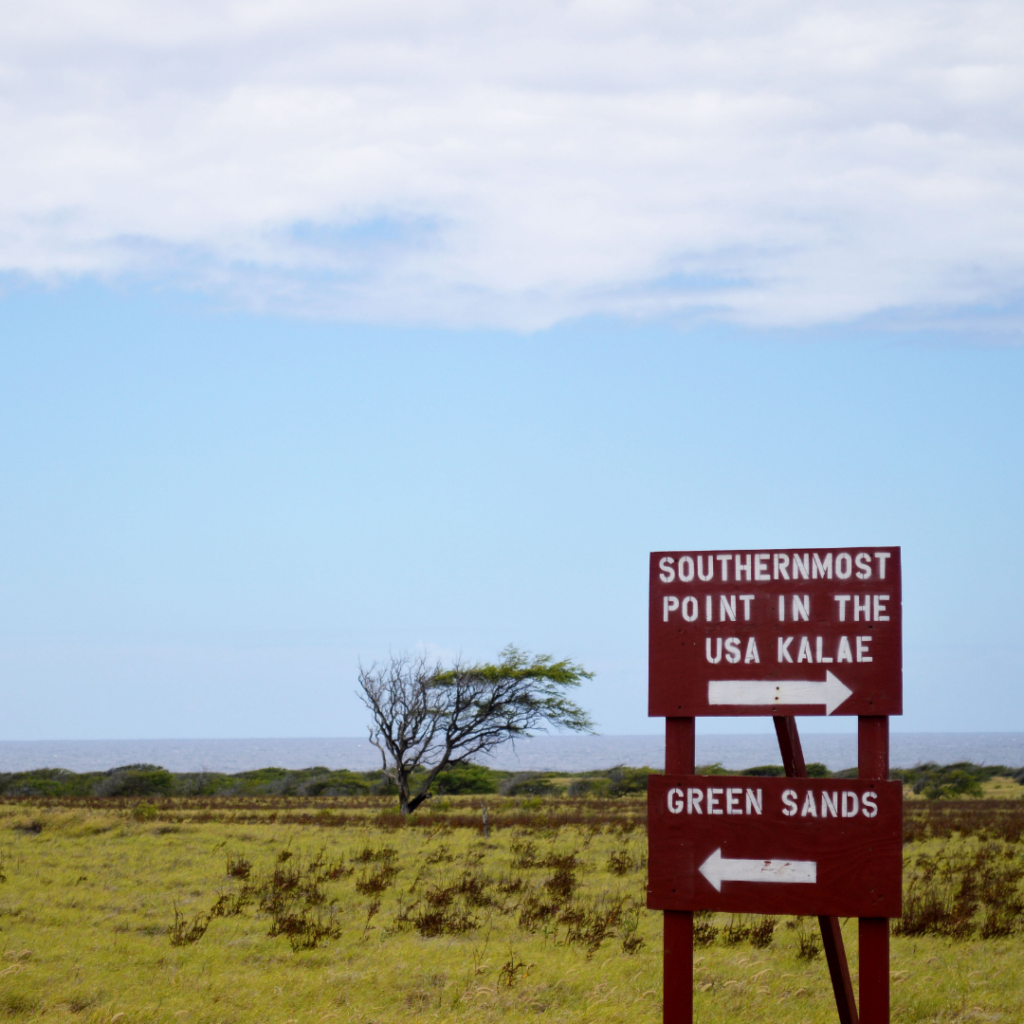 A Tip from Tutu: If anyone offers you a ride from the Papakōlea parking area to the beach, kindly decline. Since driving a vehicle over the four-wheel drive road to the beach is damaging to the landscape, rides to the beach are illegal. The hike is not a challenging one, and you'll have no trouble reaching the green sand on your own two feet.
Begin your hike at the Kaulana Bay boat launch, where the pitch of the cliffs will take your breath away. Turn east, and head down the 4WD road, with the ocean on your right side.
You'll be on this rough but scenic road for almost 2.5 miles, passing various ancient sites, including heiau. Just remember that the land between the parking lot and the beach is ecologically fragile and culturally sacred, so please stay out of these heiau, and don't move any rocks or touch heiau walls out of respect.
Eventually, a stunning aerial view of Green Sand Beach will greet you. Hike around the cinder cone's rim to the north end until you find the path, on the west side of the bay. Then, you can carefully climb down to the beckoning green beach below!
A Tip from Tutu: Morning is the best time to visit Green Sand Beach, before it gets too hot. And if you go on a weekday, you might just have this enchanted little beach to yourself!
As far as swimming goes, the surf can get rough at times. And since there are no lifeguards on duty, you may want to save your swimming for Punalu'u Black Sand Beach.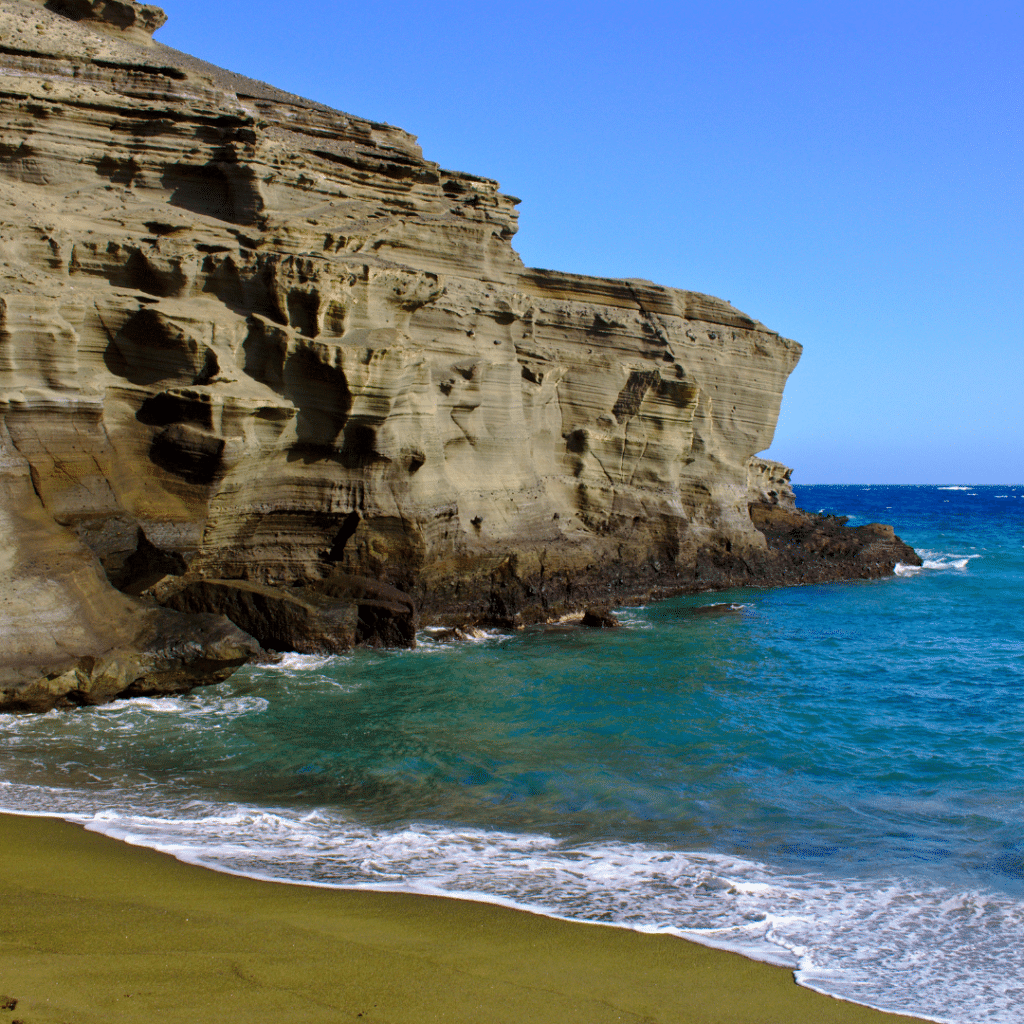 If you enjoy hiking and love nature, you definitely don't want to miss Green Sand Beach. After all, visiting this unique expanse of green crystals is as much about the journey there (and the sights you'll see along the way) as it is the destination.
Papakōlea Beach is easily accessible from Volcano Villages, making Volcano Heritage Cottages the ideal home base for your Hawai'i Island adventures. Book a stay at one of our cottages in Volcano today and get ready for an unforgettable vacation on the Big Island!