By Sara Stover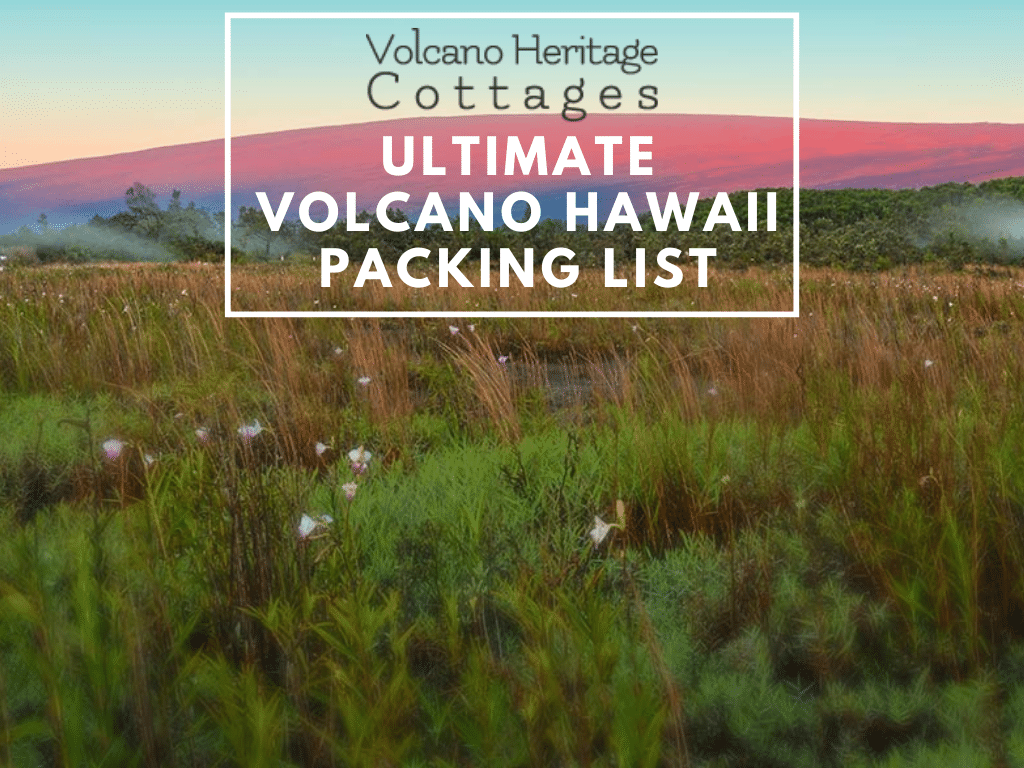 What I pack for a trip to Volcano, Hawaii
Aloha from the Big Island! During the pandemic, staycations became a welcome escape for many of us here on the island, including my husband and I. While we're grateful to live in Kailua Kona, sometimes the heat can get to us.
When we need a getaway, nothing beats a long weekend in Volcano, HI (two days is definitely not enough time)! The village itself is nestled in a lush rainforest and vacation rentals like the Volcano Heritage Cottages make it convenient to stay in the heart of the village.
We always look forward to hikes in Hawai'i Volcanoes National Park, wine tasting at Volcano Winery, and a stop at the nearby Volcano Art Center!
There's only one problem (other than the weekend going by too fast): I continually forget that temperatures in Volcano fluctuate from sunny to rainy. And the rain can range from a drizzle to a downpour. Somehow I leave my raincoat at home or neglect to pack enough socks every time I visit Volcano. And I seem to remember that a fleece hoodie is your best friend when venturing to Hawai'i Volcanoes National Park at dusk to see the lava lake… when I'm halfway to Volcano.
If you're planning a trip to Volcano, here are a few of the essentials I've learned to pack for extended weekends exploring the Big Island's Volcano Village and hiking in the park: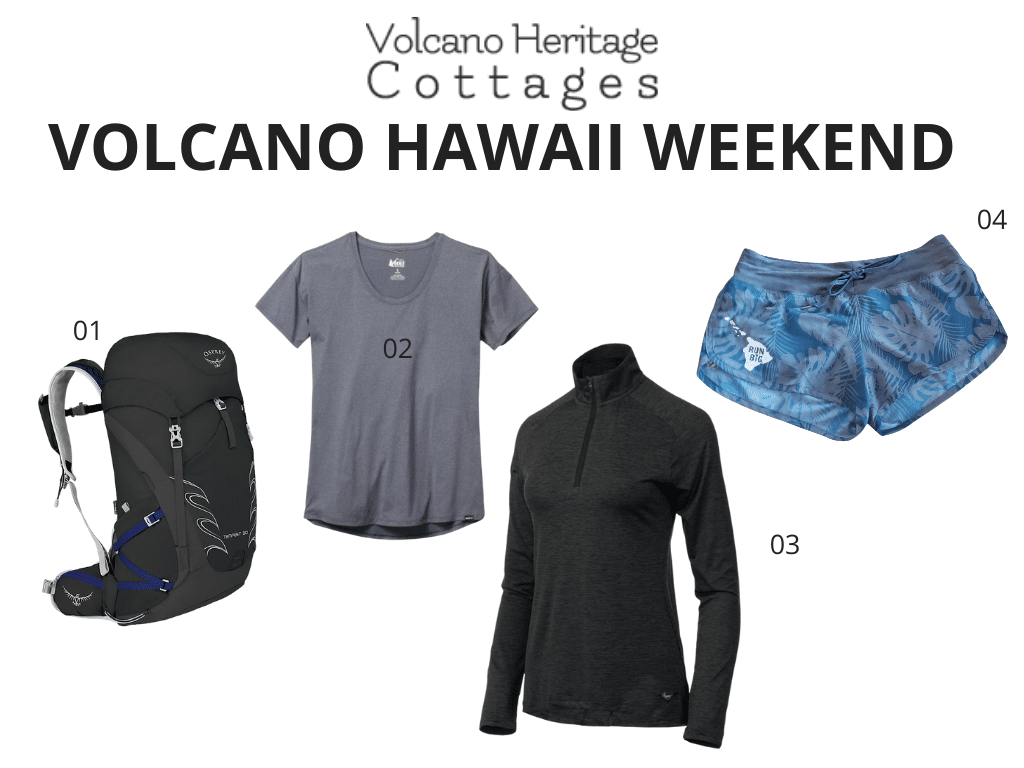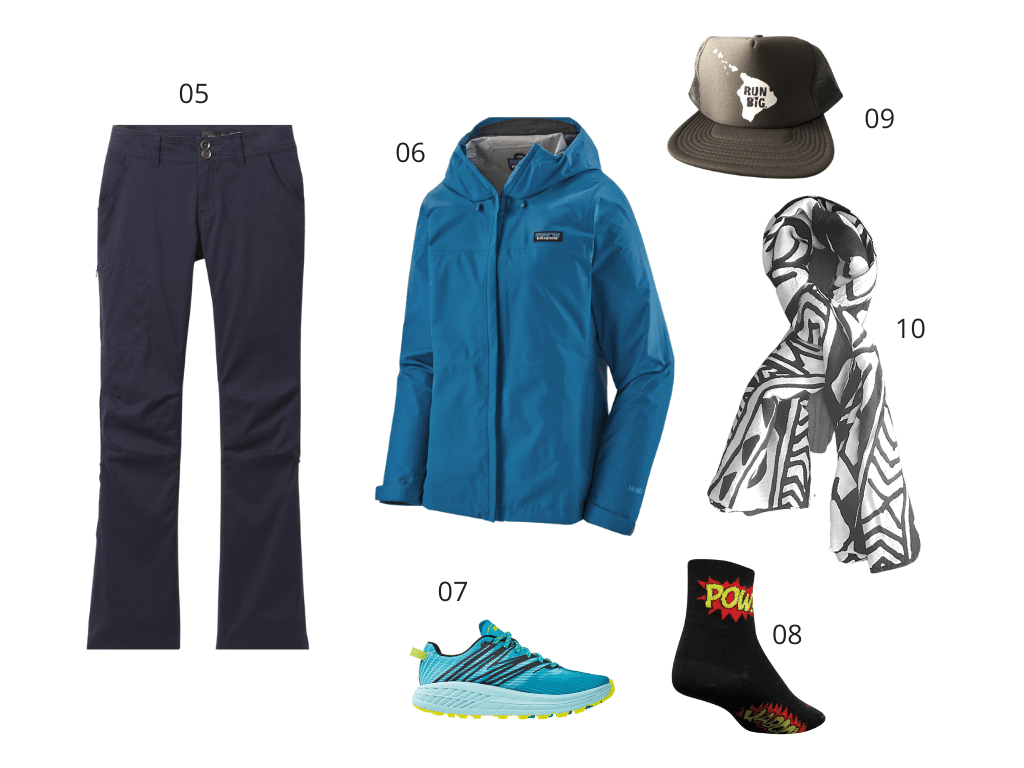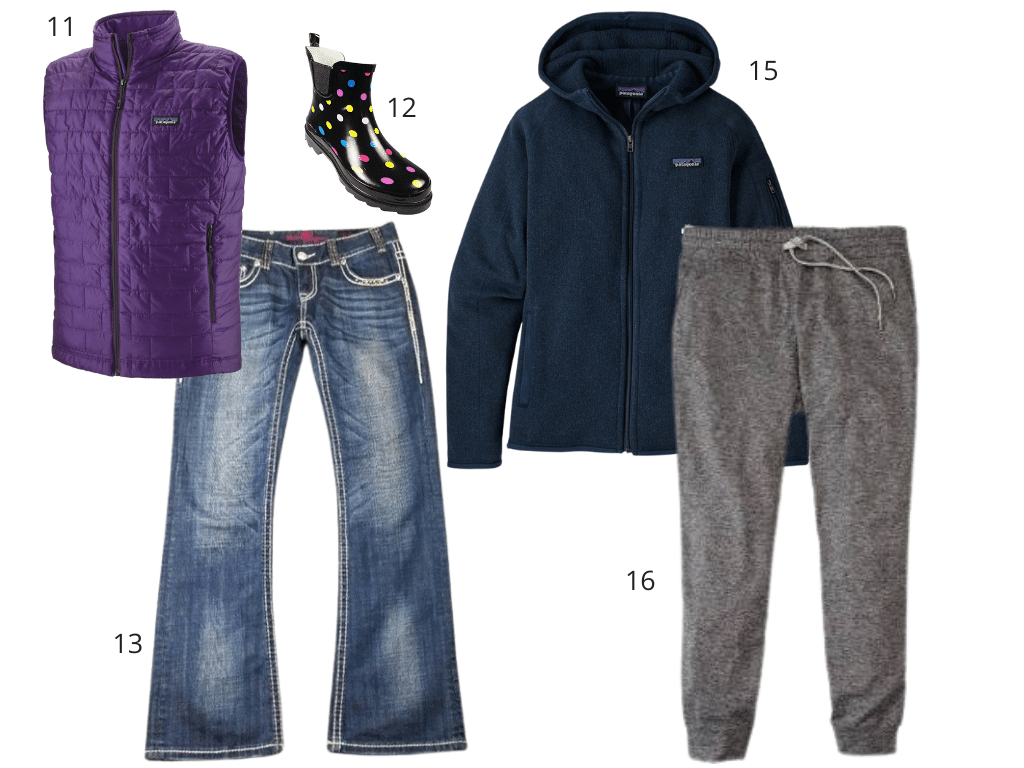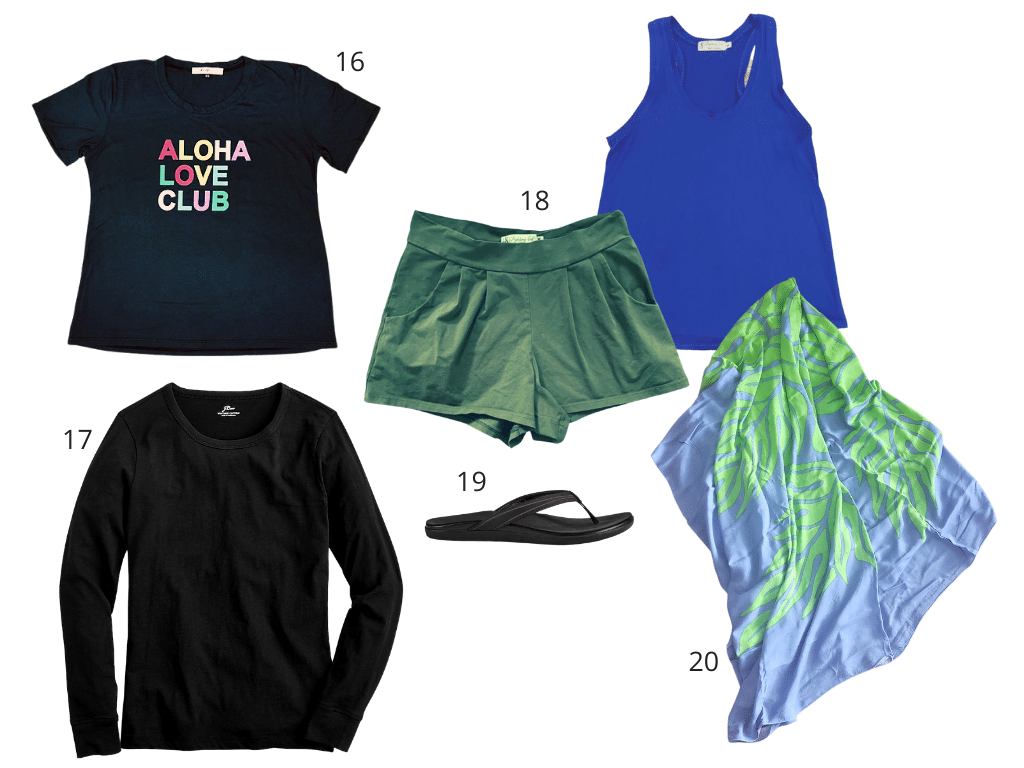 What to pack for a hike in Hawai'i Volcanoes National Park
What to pack for your trip to Volcano Village
While Hawai'i Volcanoes National Park primarily sees sunny days, the weather in Volcano Village may be quite different, even though it's basically next door to the park. Located in a rainforest, the village experiences drizzle, sun, clouds, mist, and everything in between.
Puffer Vest – Whether I'm heading to the Lili House Farm to cuddle the animals at their petting zoo or hiking to the Wahinekapu (Steaming Bluff) Overlook, a vest is the perfect layer. Especially if I'm venturing out after dark!
Rain Boots – The thing about a rainforest is that there would be no otherworldly ferns and vibrant plants without the rain. My best friend lives in Volcano… and lives in these rain boots, so I finally bought a pair myself. Something I wish I had done sooner!
Jeans – The first couple times I visited Volcano, I showed up with 3 pairs of shorts and 1 pair of sweatpants. Guess what I wore almost the entire time (in August)? The sweatpants! Now I pack a pair of jeans so I can actually go out in public when it's chilly.
Joggers – I broke up with those sweatpants after discovering this comfortable yet stylish alternative!
Warm Hoodie – One item that needs no upgrade is my fleece hoodie. It looks just as great over a sundress as it does with my joggers.
T-Shirt – It's all about the layers when you're visiting Volcano, Hawai'i! Tees from this Hawai'i inspired brand are my favorite!
Cotton Tees – Basic and functional (in other words, made for Volcano), you'll always find a few long and short-sleeve versions of this t-shirt packed in my bag for weekends in the rainforest.
Tank and Shorts – Although Volcano is in a rainforest, this is still Hawai'i we're talking about, so do come prepared with a few tank tops and some shorts!
Slippers – Otherwise known as flip flops! This pair easily goes from the Volcano Arts Centers' Hale Ho'omana to dinner at the Kilauea Lodge.
Pareo – Some people call this a sarong, but whatever name you give it, it can be wrapped around your shoulders like a shawl, used as a picnic blanket, or spread out as an extra sheet to sleep under at night.
Helpful Extras – Don't forget your mask! And consider packing the following, especially if the majority of your time will be spent in the park:
Journal and pencil or pen
Binoculars
Compass
Headlamp
Interpretive field guide and / or trail map
Mosquito repellant
After a day of epic treks in Hawai'i Volcanoes National Park, there's nothing quite like curling up in front of the fire at Tutu's Place or the Ola'a House with a good book. I prefer to pack my Kindle so I can have my pick of fireside books. And the waterproof edition is excellent for both beach days at Punalu'u Black Sand Beach and damp days in Volcano.
Don't forget that diversity makes the town of Volcano distinct, so layering and versatility is key when packing. While vacationing in Volcano, check the forecast before heading out the door and dress accordingly. You can also check on air quality and get up-to-date information on what's going on around town by visiting Experience Volcano's website.
When planning for a trip to Volcano, keep in mind that with so much to see and do in and near Hawai'i Volcanoes National Park, many people choose to spend a minimum of three nights in Volcano.
And the Volcano Heritage Cottages are conveniently located in a dreamy rainforest just one mile from the park! To learn more about the accommodations we offer, visit our Booking page. And remember that the best time of year to visit Volcano is… any time! *
*While this post does contain links, it does not contain any affiliate links and is in no way endorsed by any of the brands referenced.