Christmas is only five days away! There's snow blanketing Mauna Kea, holiday magic is in the air, and everyone is ready for the festivities and feasting to commence. If only you could find a last minute gift for that friend or family member who is rather hard to shop for!
Fortunately, we have some exceptional artists and creatives here in Volcano Village that just might be able to help you out. Keep reading for Volcano Heritage Cottages' top gift ideas inspired by the talented individuals and businesses that call Volcano, Hawai'i home!
1. Island Treasures from Fahrenheit 2400 
On the upper slopes of Kīlauea Volcano sits Fahrenheit 2400, the studio of glass artists Michael and Misato Mortara. This husband-and-wife duo create fine, handmade glass sculptures and limited edition glass vessels, including Christmas ornaments, stunning beach cups, and vases that appear to have been formed by Madam Pele herself!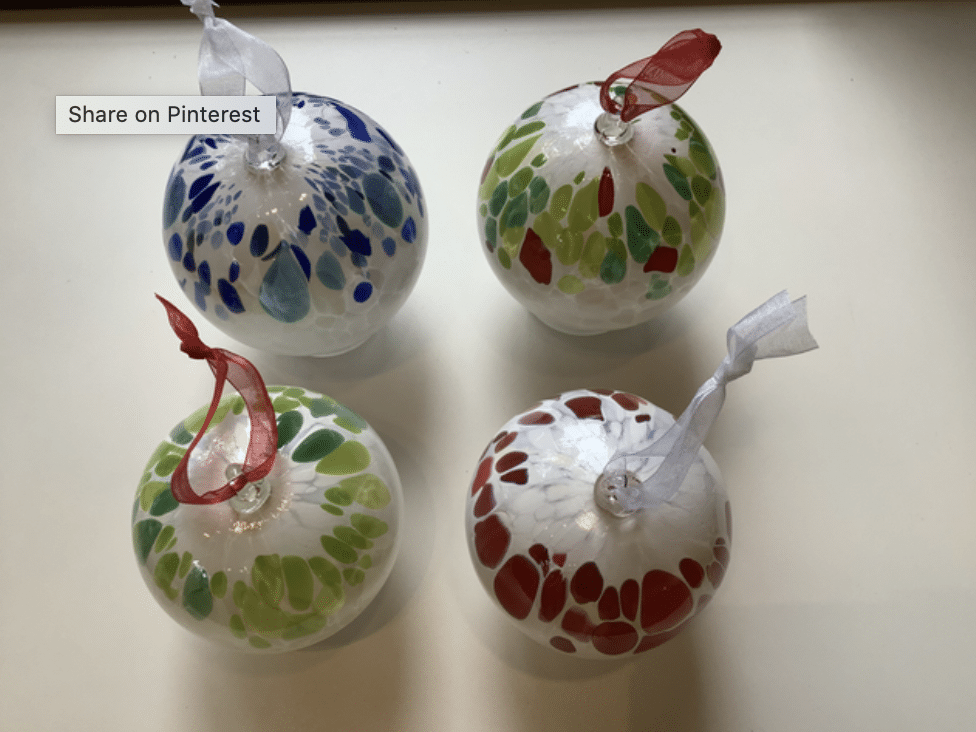 Ready to peruse this working studio and pick up a unique gift of glass? To make an appointment, visit www.2400f.com
2.Handmade Koa Wood Gifts
If you need a locally-made holiday gift, look no further than the Volcano Gallery. Home to handmade koa wood gifts and island-style jewelry, this working artist studio now features koa wood signs that can be personalized with any name or message.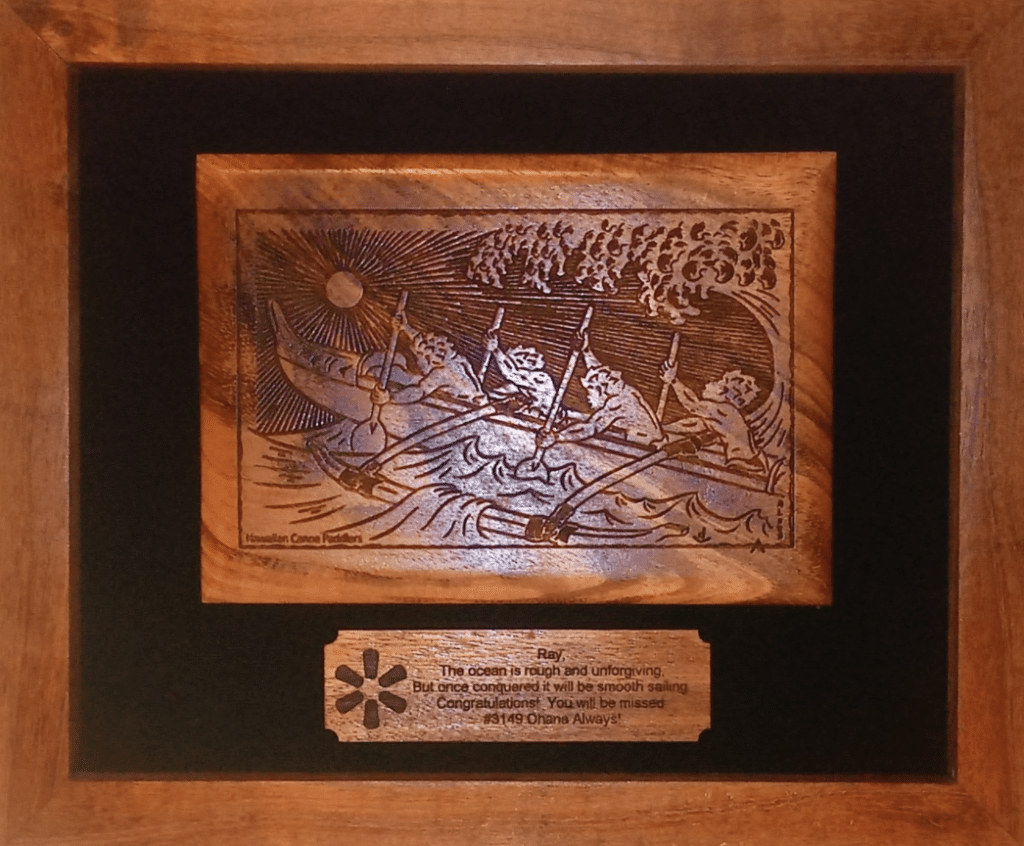 The gallery also features koa wood plaques born from an artistic collaboration between alluring artist Dietrich Varez, whose block prints portray beloved Hawaiian legends, and Volcano designer Bea Arnopole. These koa plaques make unforgettable gifts! 
3. The Gift of Creativity 
Not only does the Volcano Art Center Niaulani Campus and educational facility operate a renowned fine arts gallery that showcases the handcrafted artwork of over 230 local artists, but it also offers classes that make the perfect gift for the creative person in your life!
In the "Make Your Own Glass Mosaic" class, students will learn the basics of mosaic art and create usable art under the guidance of expert mosaic artist, Michael Reeder. The "Mixed Media Encaustics Class" will dive into the art of mixing beeswax, damar resin, and pigment before applying it to a solid, absorbent surface. Mary Milelzcik teaches students how to enhance each piece's depth by transferring photographs and embedding other materials.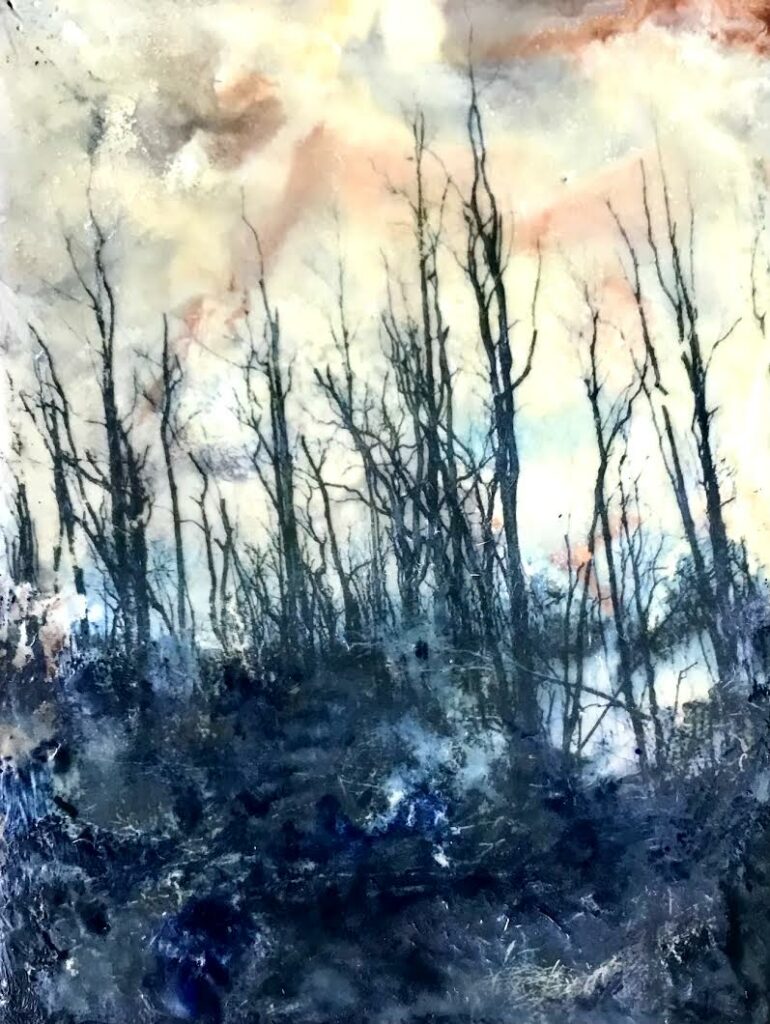 Additionally, VAC's gallery also boasts artwork so captivating, you might just make it a gift for yourself. And since you'll feel good knowing that your purchase supports our local artists and the Volcano community, as well as the Center's arts education, cultural, and forest restoration programs, we certainly can't blame you!
4.  The Volcano Garden Arts Experience 
A World Heritage Site positioned a mile from Hawai'i Volcanoes National Park, Volcano Garden Arts was part of the 1908 Hopper Estate at one time. The historical farmhouse-turned-gallery attracts visitors from near and far with its art studio, cultivated gardens, and greenhouses. You're sure to find a fresh collectible or pocket-sized work of art that will be an instant conversation starter.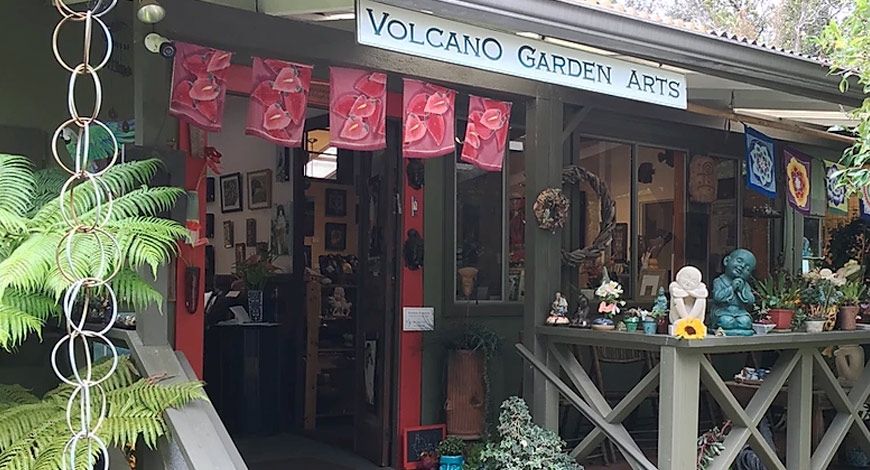 But Volcano Garden Arts is such a goldmine we suspect you'll want to share it with those you love. Gift an afternoon of dining in Café Ono's vibrant, old Hawaiian garden estate followed by discovering ceramics, fiber arts, painting, sculpture, and other contemporary Hawaiian arts and fine crafts in the studio.
And you can't leave before exploring the grounds on a self-guided tour. Volcano Garden Arts recently added a "Secret Garden" nature trail that is breathtaking! An easy-walking loop, this trail provides access to the large surrounding upland rain forest… and will be an experience better than any gift in a box! 
5. Tutu Lorna's Local Secret
We'll let you in on a little secret… Tutu Lorna does her shopping at Kilauea Lodge Gift Shop! Suzy runs this gem of a shop and knows where to find the very best Hawai'i Island has to offer, so pop in for locally-sourced and inspired gifts. The Gift Shop's selections include island-designed jewelry, shirts, hoodies, soaps, art prints, stained glass, books, pens, wines, spices, unique salts, lotions, stuffed animals, and the list goes on!
Suzy even sends out packages, so if you're off island, you can always shop online and have Kilauea Lodge treasures delivered to your door. Still can't decide what to get? Kilauea Lodge gift cards make a thoughtful gift. And these gift cards aren't just good in the Gift Shop either – They can be redeemed for lodging or even in the restaurant!
6. An Enchanted Weekend Getaway
The charming, cozy vacation rentals of Volcano Heritage Cottages are the ideal home base for exploring the Village, Volcano Art Center, and Hawai'i Volcanoes National Park. And they also happen to make a fantastic gift for anyone dreaming of a weekend getaway!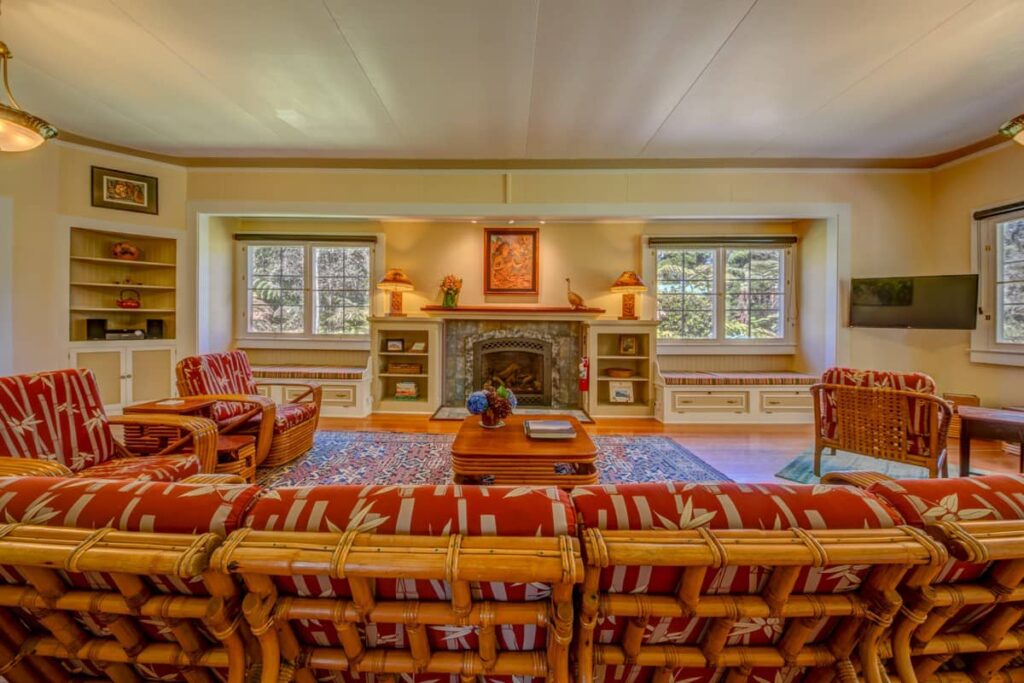 Whether driving over from Hilo or flying in from New Hampshire, a weekend getaway at Tutu's Place or the Ola'a House will gift your loved ones with memories they'll cherish forever. Book a stay today… and have a Mele Kalikimaka and a Happy New Year!