Most of us travel with the intention of enjoying a beautiful destination, relaxing, experiencing a different culture, and making unforgettable memories. Degrading the environment and negatively impacting a location's native wildlife isn't on our itinerary. It's rarely on our radar, for that matter. But it should be!
Enter ecotourism. It's a way of traveling sustainably, allowing you to experience places like the Big Island without disturbing the ecosystem or making a negative impact on the environment. Ecotourism emphasizes conserving resources, minimizing your carbon footprint, and even supporting conservation efforts while on vacation.
Ecotourism also compliments malama aina, an essential part of our Hawaiian culture that means "caring for the land." Malama aina is a lifestyle of respecting the environment and protecting the native species here on Hawai'i Island.
As tourism picks back up again and you begin to plan that overdue vacation to the Big Island, consider how you can protect native plants and wildlife, reduce your impact on the land and ocean, and support the local economy while visiting.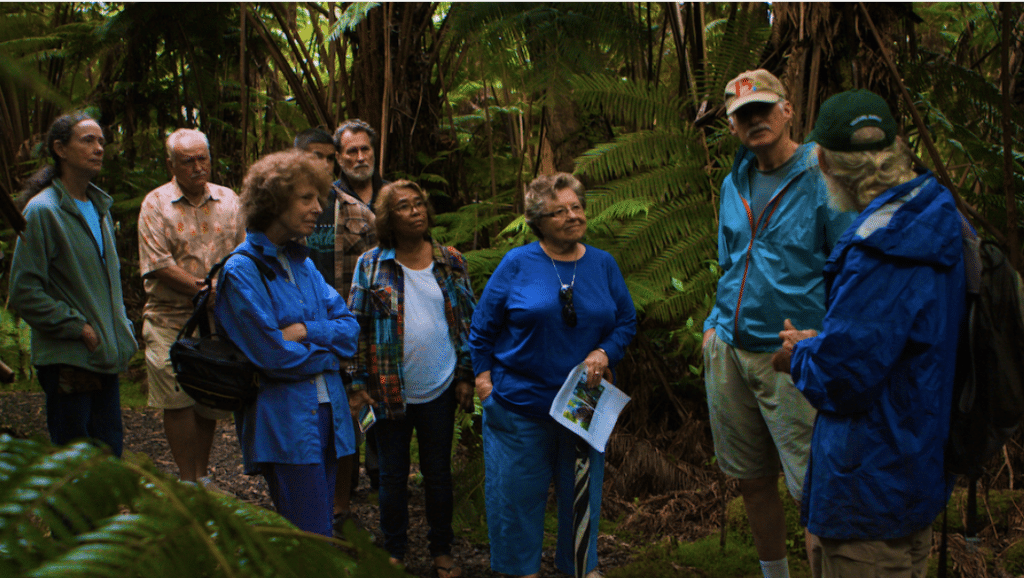 Here are a few of our top tips for making your visit to Volcano, Hawaii one sustainable adventure:
Tip 1) Pack it in, pack it out
Whether you're visiting a beach or hiking in Hawai'i Volcanoes National Park, leave no trace of your visit by packing out all leftover food and trash. It might not be second nature, but mother nature will thank you for helping to preserve the land so others can enjoy it for years to come.
When you head home, you can keep practicing "pack in, pack out" at your local parks and trails by taking your trash and anything else back home with you to dispose of properly (don't forget to recycle whenever possible)!
Tip 2) Wear reef-safe sun protection
If you're planning a vacation to Hawai'i, you're about to visit the first state in the U.S. to make the sale of any sunscreen that contains octinoxate and/or oxybenzone illegal.
The National Park Service reports that 14,000 tons of sunscreen containing these chemicals enter coral reefs annually, contributing to coral bleaching. Coral bleaching is when coral polyps discharge algae that inhabit their tissues – Algae that is necessary for the health of the coral reef. Without these algae in the coral's tissues, coral is more likely to die.
And without the coral reefs, our ocean will be void of an ecosystem that is integral for marine life. On the other hand, healthy coral reefs protect coastal regions and even decrease the force of waves hitting the coast!
And you can easily protect the coral and the coast by packing sunscreen that is reef-safe for your trip to Hawai'i. If you're having trouble finding some, you can always buy reef-safe sun protection when you arrive on the Big Island.
Tip 3) Take a bike tour
While no one will stop you from driving from overlook to overlook in Hawai'i Volcanoes National Park, you might want to opt for a more earth-friendly way of seeing the park and the surrounding area.
Here's why: Every one gallon of gas in your tank emits about 24 pounds of carbon dioxide – the primary cause of global warming. In the case of bicycles, every four-mile bike ride has the opposite effect. Bicycles prevent emissions of nearly 15 pounds of carbon dioxide, so if you can sight-see by bike instead of by car, you can be part of reducing the amount of pollution from carbon dioxide.
Bike Volcano provides guided bicycle tours of Kīlauea Volcano, one of the most active volcanoes in the world. Experience an epic, guided bike tour of Hawai'i Volcanoes National Park or Kīlauea Volcano's active lava flow. Bike Volcano meets in the mornings at the Kīlauea General Store in Volcano Village and at KMC in Hawai'i Volcanoes National Park on Crater Rim Drive. For more info on these amazing bicycle tours, visit BikeVolcano.com.
Tip 4) Take a hike, restore a forest
Take a hike! Or just a walking tour of the native rainforest surrounding the Volcano Art Center (VAC). Available every Monday from 9:30 AM to 10:30 AM, these guided, hour-long tours down an easy, gravel trail and through VAC's rainforest are an excellent opportunity to learn about the Niaulani rainforest (which you will hike through) and other rare native Hawaiian rainforests.
Your expert tour guide will teach you about the ecological significance of Niaulani, one of Kīlauea's last old-growth 'ōhi'a and koa rainforests, as well as VAC's role in the protection and restoration of Niaulani. Tours are free, but donations are appreciated, as they help VAC's rainforest restoration efforts.
VAC also offers other Forest Restoration activities. Start your day with an hour-long tour, followed by helping with invasive species removal tasks. Whether you're six or sixty, you'll enjoy being immersed in an experiential learning and forest stewardship experience for about three hours. VAC suggests that you book their ever-popular Forest Restoration experience at least one month in advance.
For more information on VAC's Rainforest Tours and Forest Restoration Activities, click here.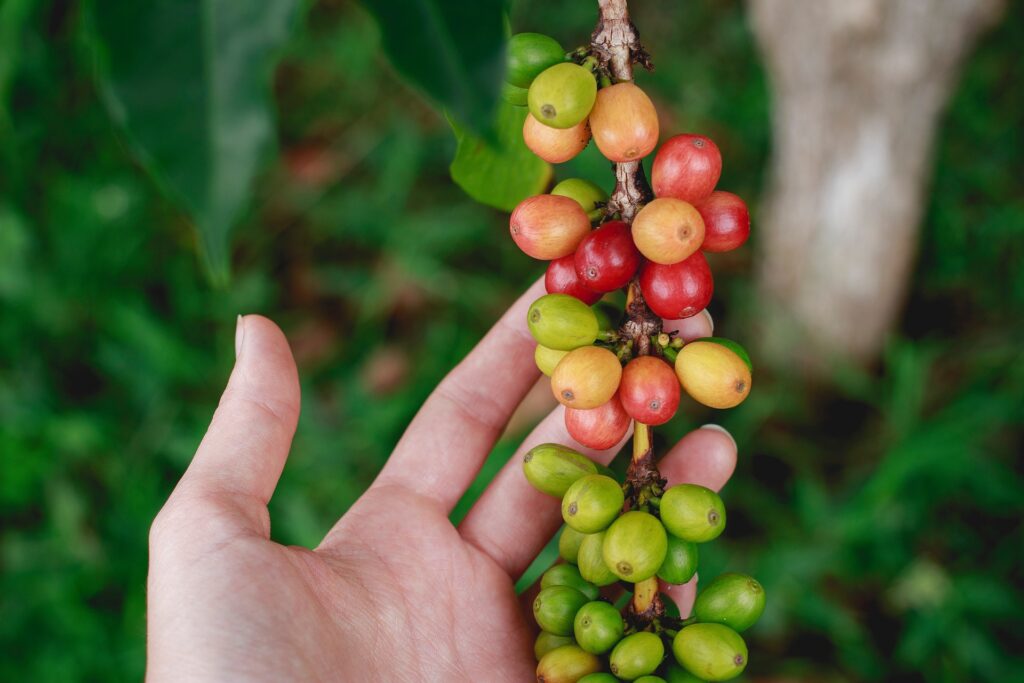 Tip 5) Taste and tour a Hawai'i farm
Support our local farmers, learn about sustainable farming practices, and enjoy world-renowned Hawai'i Island coffee by booking a Ka'u Coast & Coffee Tour! You'll take scenic backroads that showcase the diversity of the Big Island before arriving in the historic Ka'u region.  
Here, you'll enjoy a seven-hour tour, learn about how coffee is grown and processed at an exclusive location with stunning vistas, and experience the art of coffee bean roasting for yourself. Book your farm to cup tour now!
Plan a memorable, sustainable adventure!
While the impacts of mass tourism can sometimes be negative, we can all do our part to change the narrative and make a positive impact. We hope these tips help you plan a memorable, sustainable adventure on the Big Island!
At Volcano Heritage Cottages, we are committed to protecting the natural and cultural heritage of Hawai'i, and supporting our local community and businesses through more earth-friendly practices in the travel industry.
Located in Volcano, HI, our cottages are perfect for those who want to travel and experience the island while being eco-conscious. When you book a stay at Tutu's Place or the Ola'a House you can experience the sights and sounds of Volcano Village, the park, and the surrounding area, and feel good knowing that you're doing your part to malama aina.